Our partners


Renewable Energy
Smart Energy Station ™
developed and manufactured by Power Controls, Inc., and is a turnkey, autonomous (self-sufficient) energy House for cabins, or an outdoor power supply unit for professional applications, which are not dependent on the power grid. It produces 12V or 230VAC (optional). Energy comes from the Sun and wind, and generators or fuel cells. Green energy equipments remote monitoring and control from WEB site via WIFI, LAN and GSM.






Generators and uninterruptible power supply remote monitoring System




V35-Link
CISCO, EICON, RAD,
NORTEL.
Cable UTP, FTP, SFTP,
Connectors
D-SUB, TELCO, SCSI.

----------

GSM INDUSTRIAL AUTOMATION

GSM Remote Control, Monitoring, Alarming via Cell Phone.
Home and industrial automation control via SMS and GPRS.
Pt100/Pt1000, Smartec temperature sensors support. GPS tracking
GPRS-FTP Data Logger. M2M communication.
Virtual 8-wire cable via GSM for digital signal.
We can modify software for your project. Also offer documentation for manufacturer.

2G/3G GSM MODULES now available
NEW 2G/3G GSM MODULES BR163SM, BR1280SM3G and BR928DL3G
support 2G GSM 900/1800, 3G UMTS 2100 1920 - 1980 2110 - 2170 SIM5300E UMTS_I_MODE and 3G UMTS 900 880 - 915 925 - 960 SIM5300E UMTS_VIII_MODE
Contact to info@bieneelectronics.com

8-wire virtual GSM cable
GSM modules BR1280SM-I/O special version for slow digital signal transfer with SMS. You can without wires connect two objects at remote location with virtual cable with 8 wires. Signal transferred between two BR1280SM-I/O with SMS command (One BR1280SM-I/O set to INPUT mode, other – to OUTPUT mode).





NEW GSM MODULES BR900 and BR928 series
Small size modules. Support Pt100/Pt1000 temperature sensors, Smartec temperature sensors, analog and digital signals, GPS position real time monitoring. New: BR928DL support also Sensirion SHT temperature and humidity sensors.

GSM-RF module
for SMS remote monitoring and control applications. Temperature monitoring and auto-control (integrated Smartec SMT173 temperature sensor). Control with up to 5 AC RF Switch Receiver with 433 MHz wireless communication.
(Proove SYS2000, NEXA NEYCR1000)
Application - heater control, light control, fan control, airconditioner control...

Please contact for information
info@bieneelectronics.com






Industrial Automation control via SMS and/or GPRS. GSM monitoring and GSM control. Being at a great distance you can, operate the remote equipment and to receive messages at occurrence of any events. To receive the information on a condition of the remote unmanned equipment. Renewable energy equipment remote monitoring and control via GSM and LAN. Wind generator, solar panel remote monitoring.
Demo, Connection

M2M module-module communication.
Low cost GSM controller BR160SM/BR161SM for (as example) auto control with pump from reservoir or tank at remoted location. Level switch for detect MIN and MAX water position. Via SMS module can turn ON-OFF pump at remote location.
Download application note



GSM controller BR160SM / BR161SM

Universal temperature-analog-digital GSM controller BR160SM-2SMT-4A-A / BR161SM-2SMT-4A-A compatible with ACS712 DC current sensors. Support two Smartec SMT60-30 temperature sensor, auto heating and air condition control, 4 digital inputs, 4 analog inputs, internal control, output timer (turn ON for N min), voltage monitoring. Application: DC current monitoring, alternative energy power supply GSM monitoring; heater and conditioner auto-control; remote equipmment control. DIN-Rail compatible.
Flow/pulse/counter inputs GSM controller BR160SM-2FLOW-4A-A / BR161SM-2FLOW-4A-A GSM device with 2 pulse inputs for water flow, fuel flow monitoring, pulse monitoring. 4 digital inputs and 3+1 analog inputs. BR160SM will allow you to observe the current status of remote objects. DIN-Rail compatible.
New universal analog-digital GSM controller BR160SM-4A-A / BR161SM-4A-A compatible for analog sensors 0-5V/ 0-10V/ 0-20mA / 4-20mA outputs and ACS712 DC current sensors. 6 digital inputs, 3+1 analog inputs, internal control, output timer (turn ON for N min), voltage monitoring. Application: DC current monitoring, alternative energy power supply GSM monitoring; remote equipmment control.
New analog-digital GSM controller BR160SM-6D-4A-A / BR161SM-6D--4A-A with 6 digital inputs with 0-1 and 1-0 events. Compatible for analog sensors 0-5V/ 0-10V/ 0-20mA / 4-20mA outputs and ACS712 DC current sensors 5A,10A,20A,. 6 digital inputs, 3+1 analog inputs, internal control, output timer (turn ON for N min).

Price 92 EUR / 99 EUR (with DIN-rail enclosure) with direct mount GSM antenna. With self-glued GSM antenna with 2,5m cable additional 3 EUR. VAT not included.



| | | | | | |
| --- | --- | --- | --- | --- | --- |
| BR160SM/BR161SM* | 2SMT-4A-A | 2FLOW-4A-A | 4A-A | 6D-4A-A | GATE-A |
| | | | | | |
| Outputs | 4 | 4 | 4 | 4 | 4 |
| Timer Output | 1 | 1 | 1 | 1 | - |
| Digital inputs | 4 | 4 | 6 | 6 | 6 |
| Digital inputs event | 1-0 or 0-1 | 1-0 or 0-1 | 1-0 or 0-1 | 1-0 and 0-1 | 1-0 or 0-1 |
| Counter inputs | - | 2 | - | - | - |
| Flow monitoring | - | 2 | - | - | - |
| Internal control | yes | yes | yes | yes | - |
| Temperature inputs | 2 | - | - | - | - |
| Analog inputs | 3+1 | 3+1 | 3+1 | 3+1 | - |
| Alarm SMS ph.numbers | 4 | 4 | 4 | 4 | 4 |
| Abonent numbers | - | - | - | - | 250 |

| | | | | | |
| --- | --- | --- | --- | --- | --- |
| BR160SM/BR161SM* | 2SMTm | S | 4A | 2A | GATE |
| | | | | | |
| Outputs | 4 | 4 | 4 | 4 | 4 |
| Timer Output | - | - | - | - | - |
| Digital inputs | 4 | 6 | 6 | 4 | 6 |
| Digital inputs event | 1-0 or 0-1 | 1-0 or 0-1 | 1-0 or 0-1 | 1-0 or 0-1 | 1-0 |
| Counter inputs | - | - | - | - | - |
| Flow monitoring | - | - | - | - | - |
| Internal control | - | - | - | - | - |
| Temperature inputs | 2 | - | - | - | - |
| Analog inputs | - | - | 4 | 2 | - |
| Alarm SMS ph.numbers | 4 | 4 | 4 | 3 | 1 |
| Abonent numbers | - | - | - | - | 250 |

BR1281GM / BR1280GM
BR128xGM - obsolete products
NEW: BR1280SM3G compatibel with BR1280GM

BR1281GM-Pt1000/4A

BR1280GM

2 x BR1280GM-I/O

Digital outputs


5

8

8

Digital inputs

6

12 (10)

8

Temperature

4

1 (3)

Compatible temper.sensor

Pt1000 or (Pt100 optional)

Smartec SMT172

Analog inputs

4

8

Compatible with

0/10C,0/20mA

0/5V,0/10V,0/20mA

Analog data format

0-99%

0-99,9%

Relative humidity Sensirion SHT11support

no

yes (optional)

no

Numbers for alarm SMS

4+3

4+3

GPRS/FTP datalogger

yes

yes

File type

csv

csv

Internal control

yes

yes

Serial interface

RS232

RS232

RS232

Temperature monitoring / Temperature and Humidity monitoring via GSM.
Water flow and pressure, current, level monitoring. SMS Alarm. Gate Control.
Irrigation control. Photo monitoring. GPRS/FTP/HTTP dataloggers.

TEMPERATURE MONITORING via GSM


BR1280GM
GPRS/FTP datalogger; support 3 Smartec SMT172 temperature sensors. Internal control. 10/12 digital inputs, 8 outputs. Heater resistor auto control possibility.
BR1281GM-4Pt1000/4A
GPRS/FTP datalogger;
support 4 Pt1000 or Pt100 temperature sensors.
Heater resistor auto control possibility. Internal control.
BR160SM-2SMT-4A-A
alarm SMS for critical temperature levels;
support 2 Smartec SMT172 temperature sensor.
Auto-heater and Air-conditioner control.
Application
Server room monitoring, refrigerators and cool room remote monitoring with timeout filter for defrost cycle; automatic temperature control - programmable internal control (output control for programmable temperature levels); alarm SMS for critical temperature levels;

DIGITAL SIGNAL MONITORING via GSM

BR160SM-4A-A
6 digital inputs 1-0 or 0-1 event + 4 analog inputs as digital inputs for 1-0 and 0-1 event.

BR160SM-2SMT-4A-A
4 digital inputs 1-0 or 0-1 + 4 analog inputs as digital inputs for 1-0 and 0-1 event. 2 inputs for Smartec SMT172 temperature sensor
BR1280GM
20 digital inputs:
12 digital inputs 1-0 and 0-1 event + 8 analog inputs as digital inputs for 1-0 and 0-1 event. Internal control.
BR160SM-2FLOW-4A-A
4 digital inputs 1-0 or 0-1 + 4 analog inputs as digital inputs for 1-0 and 0-1 event. 2 pulse inputs
Application
Dry contacts, NO/NC contacts, digital status monitoring, for PIR sensor, motion and smoke detector, water level switch, tilt sensor ...

ANALOG SIGNAL MONITORING via GSM

BR160SM-4A-A
3+1 analog inputs; 6 digital inputs; support 0-5V, 0-10V, 0-20mA, 4-20mA,

ACS712

DC current sensor

BR160SM-2SMT-4A-A
3+1 analog inputs; 4 digital inputs; 2 inputs for Smartec SMT172 temperature sensor
BR1280GM
8 analog inputs; 12 digital inputs 1-0 and 0-1 event. Internal control.
BR160SM-2FLOW-4A-A
3+1 analog inputs; 2 pulse inputs; 4 digital inputs

GPRS/FTP DATA LOGGER BRM128GM for new projects.
with CAMERA Transchip TC5747. Photo via GSM.

BRM128GM-PHOTO

with photo camera Transchip TC5747and GPS support; based on Telit GM862-QUAD or GM862-GPS and microcontroller ATmega128.

Software and hardware we can modify with your requirements.

Heater resistor auto control possibility


PHOTO via GSM/GPRS/FTP
See remote object via GPRS. JPG file via GPRS-FTP.
Camera Transchip TC5747 resolution 640x480, Color.
FTPJPG software for display remote image on your PC. Software work as FTP Client. Try software -
download

ODM OEM GSM remote control products
design and manufacture.
Offer documentation for manufacturer.
We can offer bootloader for Xmega 256 via GSM/FTP.





BR1280GM

BR128GM
BR128xGM

BR160GM, BR160SM, BR161SM

-S

-2SMT

-2A

-4A

-GATE

6

4

4

6

6

digital events 0-1 or 1-0
jumper selectable

12+8

7

6

-

-

2

4

-

digital events 0-1 and 1-0

yes

yes

yes

yes

2 analog / temperature level
MIN and MAX

yes

yes

4 analog / temperature events
MIN2 MIN1 MAX1 MAX2

yes

yes

Temperature sensor
Smartec SMT172 compatible

yes
-Pt1000

yes
-Pt1000

Temperature sensor
Pt1000 or Pt100 compatible

yes
-SHT

yes
-SHT

Temperature and humidity sensor
Sensirion SHT11

yes

yes

yes

yes

yes

AC or DC Surrent sensor
with 0-10V, 0-5V, 0-20mA , 4-20mA output

yes

yes

yes

yes

yes

yes

yes

yes

Tilt sensor, magnetic contact,
magnetic induction sensor

yes

yes

yes

yes

yes

yes

yes

yes

Water and fuel level switch

Application:
Industrial remote control and monitoring of refregerators, pump station, irrigation systems, electricity transformers, high and low voltage cabins, wind mills electricity generators. For measurement of the instant charge and quantity of the diversified liquids, and also for the account of quantity of thermal energy and the heat-carrier in systems of heating and hot water supply. Energy and heat-water counters measurement with SMS reporting. Refrigerators monitoring with use Pt1000 or Pt100 temperature sensors. Can set two monimum and two maximum temperature level.


m2m (machine-to-machine) technology:
Applications from telematics to personal security;
m2m enables automated communication between a remote equipment and central management application, or between remote equipment and other remote equipments;
for example, automatically notify service centers and service personal of maintenance issues.
connecting external equipment to other external equipment;
connecting external equipment to service personal;
connecting external equipment to service centers;



News
Renewable Energy
Smart Energy Station ™ (SES)
developed and manufactured by Power Controls, Inc., and is a turnkey, autonomous (self-sufficient)
energy House
for cabins, or an
outdoor power supply unit for professional applications
, which are not dependent on the power grid. It produces 12V or 230VAC (optional). Energy comes from the
Sun and wind, and generators or fuel cells
. Green energy equipments remote monitoring and control from WEB site via WIFI, LAN and GSM.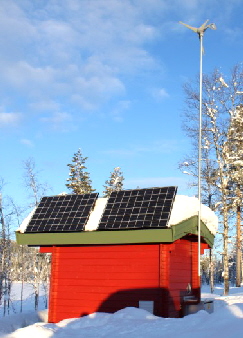 -----
Generators and uninterruptible power supply remote monitoring System



Offer for company.
We offer GSM modules and GSM-PSTN Gateway/Bridge design and manufacture technology. We offer documentation with source code for our GSM modules.
ODM OEM GSM / GPS
remote control products design and manufacture.
Offer documentation for manufacturer.
We can modify software for your project. We can offer you best decision for your projects.
We offer also bootloader via GSM/FTP for Xmega 256.
Decrease costs of fixed-to-mobile and mobile-to-fixed communication with
GSM-PSTN Gateway/Bridge.
It as PABX with 1+5:
1 PSTN interface and 5 GSM numbers. DTMF detection. From landline phone to mobile phone, from mobile phone to landline switch. Callback function via SMS. Roaming function. Additional - alarm and output control functions.

SMSgee PC SMS Gateway Server.

IR Redflow system
"S.M.D.-Trassa-5610"
Designed for soldering surface-mounted printed circuit assemblies. It has 5 heating zones, pre-heating zones have two-sided heating, bottom one can be easily turned off.

Stencil printer
"S.M.D.-Trassa-4302" -
Stencil printer is developed to ease the application of solder cream, adhesive and other media onto substrates like SMT curcuit boards.