External devices to outputs connection
Contactor to output connection
A contactor is an electro-magnetic switching device (a relay) used for remotely switching a power or control circuit. A contactor is activated by a control input which is a lower voltage / current than that which the contactor is switching.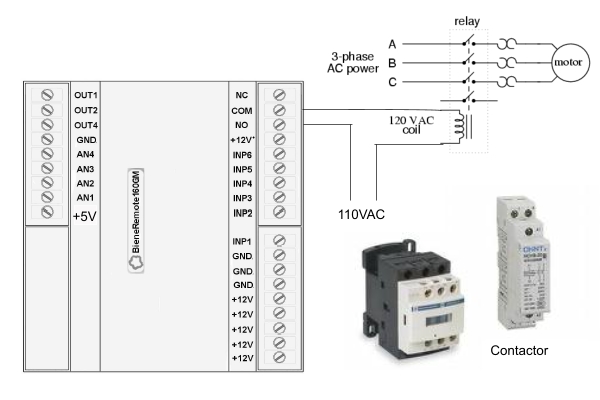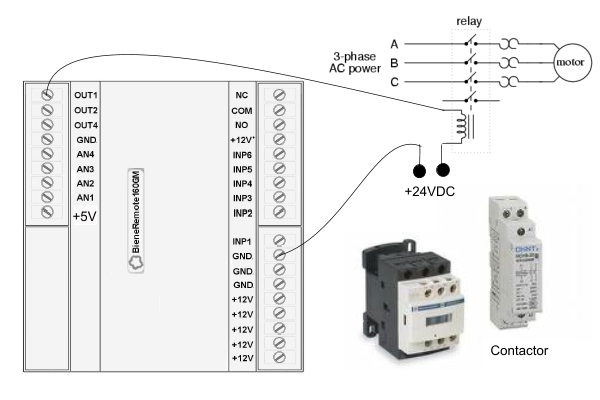 Soft Starter to output connection
A motor soft starter is a device used with AC electric motors to temporarily reduce the load and torque in the powertrain of the motor during startup. This reduces the mechanical stress on the motor and shaft, as well as the electrodynamic stresses on the attached power cables and electrical distribution network, extending the lifespan of the system.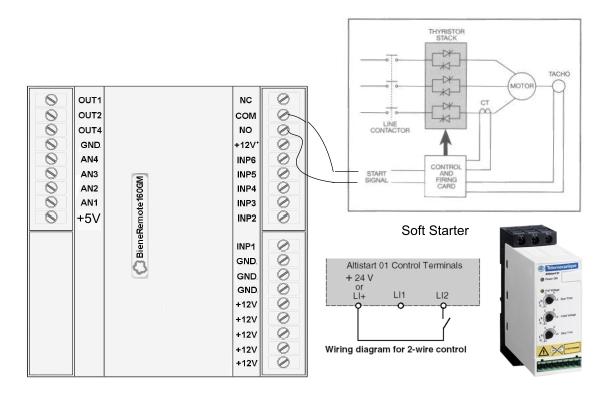 Altistart 01 - ATS 01 - Soft start units and soft start - soft stop units for single phase or 3-phase asynchronous motors from 0,37 to 75 kW. Single-phase 110 - 230 V - 3-phase 200... 480 V 50/60 Hz - 0,37 to 15 kW (up to 75kW). Adjustable starting and deceleration times: 5 secondes or 10 secondes 24 V integrated power supply (ATS01N2...). "Boost" function for difficult starting conditions (ATS01N2...).
External device to output connection
External devices direct connection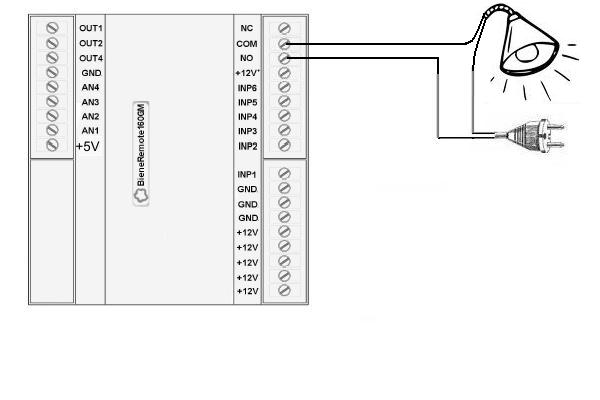 Relay and Solid State Relay to output connection

External devices with external Relay or Solid State Relay connection